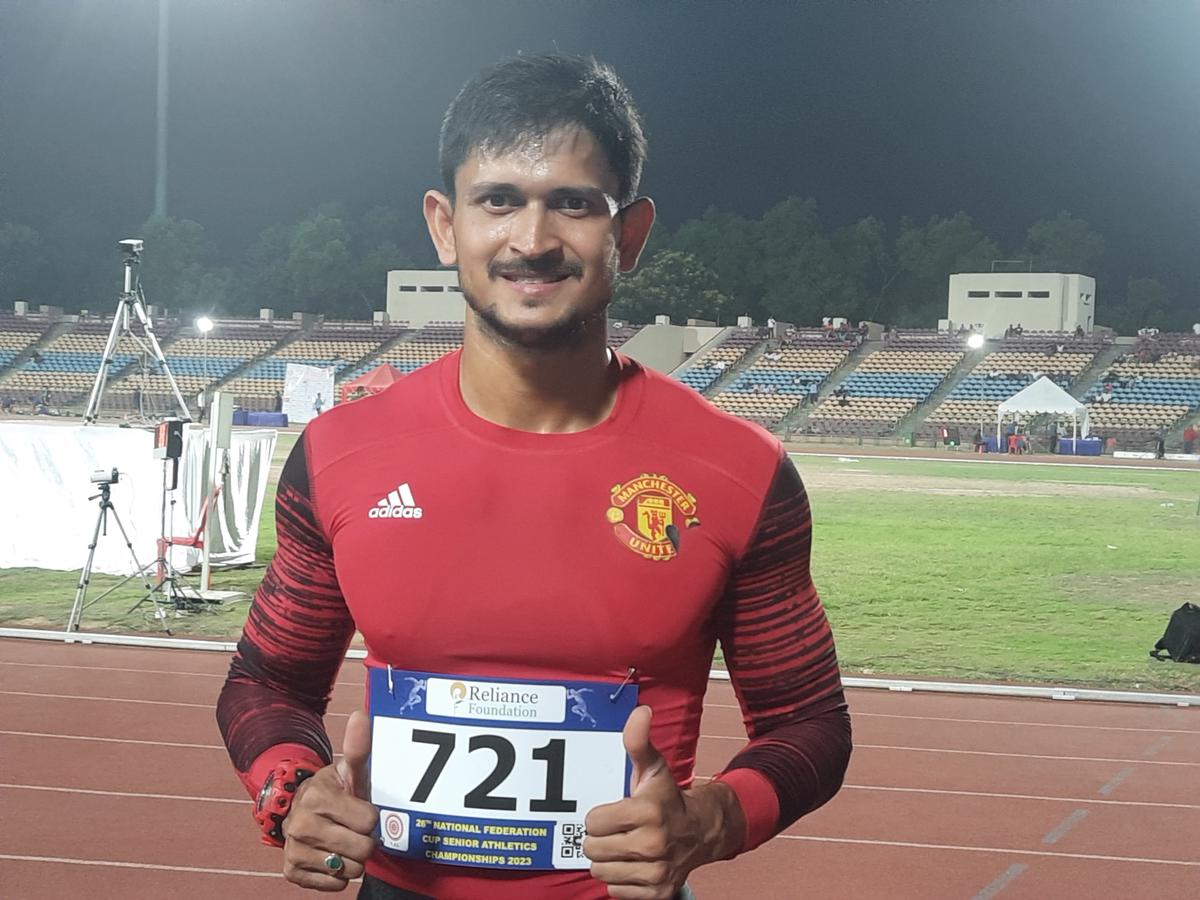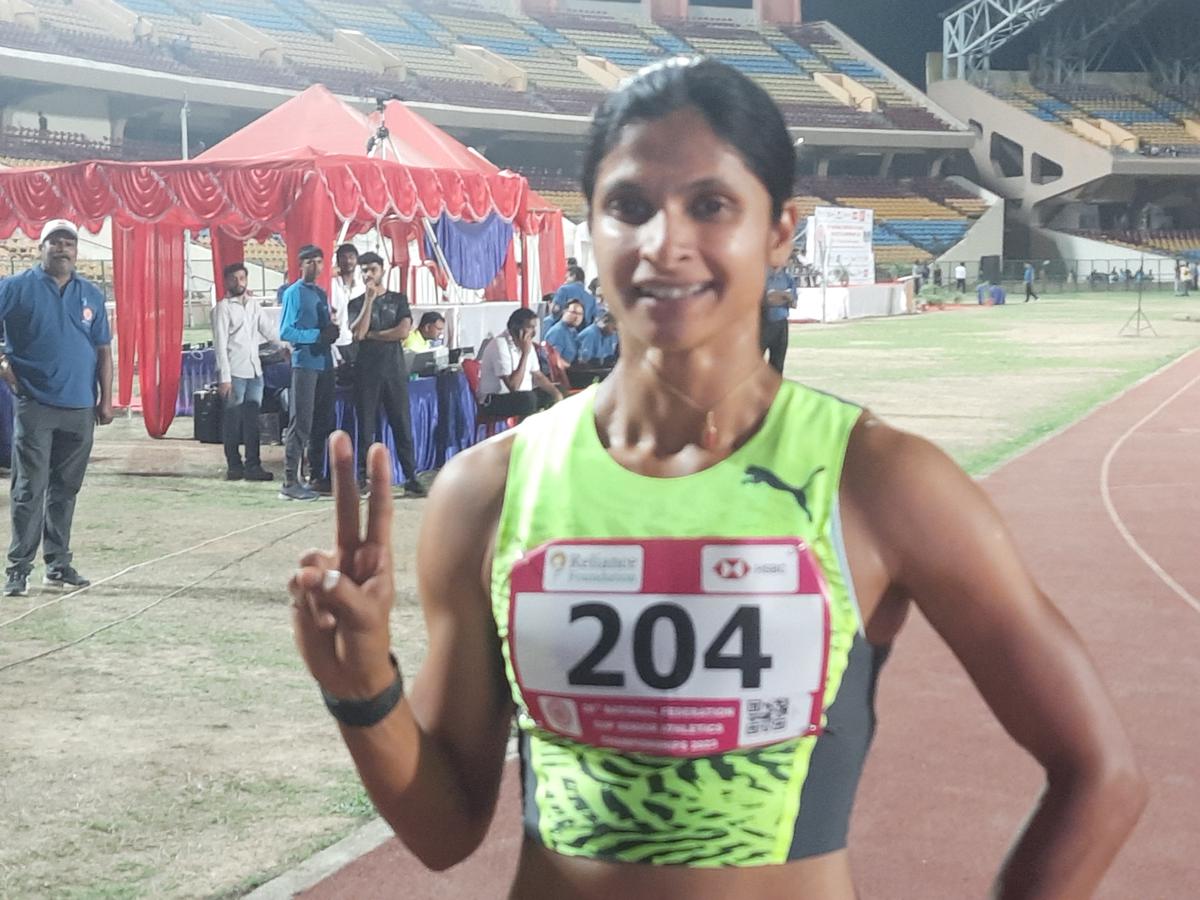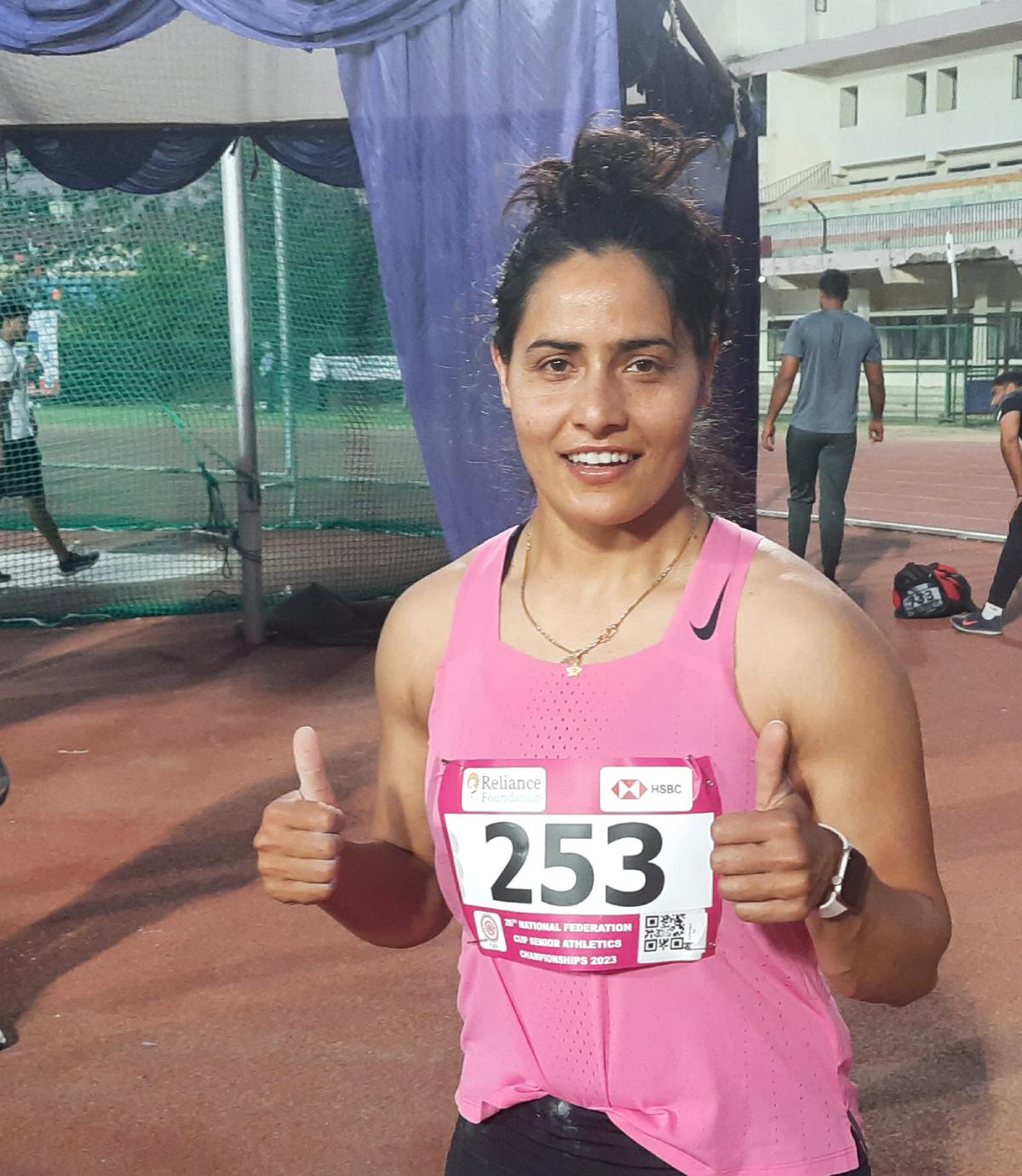 RANCHI
"He is almost out," stated star quartermiler Amoj Jacob as he gave assist to a wobbly Rajesh Ramesh after the boys's 400m ultimate of the twenty sixth Federation Cup athletics on the Birsa Munda Stadium right here on Tuesday.
Rajesh had certainly given it his all, stunning Nationwide record-holder Muhammed Anas and Muhammed Ajmal to take the title with a private better of 45.75s (earlier finest: 46.09s) and turn into the Indian chief within the quartermile this 12 months.
"I expected a personal best but I thought it would be something like 45.90s. This is a big surprise," stated the 24-year-old from Tamil Nadu who pulled the second-placed Ajmal to a private finest too. Anas was third.
The day was full of controversy, suspense and lengthy wait. Priya Mohan, who completed second within the girls's 400m behind Aishwarya Mishra, was declared the winner. Aishwarya received the race comfortably in 52.57s however Priya filed a profitable protest, claiming that the Maharashtra runner had reduce the lane within the race.
"She (Aishwarya) cut the lane in the second corner," stated Priya, who fought onerous to stave off a robust problem from Sonia Baishya, and almost one and half hours after the race, the decision got here in her favour and Aishwarya was disqualified.
There was a lot controversy after the boys's 100m too and the outcomes have been out solely round 40 minutes after the ultimate. "No one knew what was happening, I think the photo-finish camera was not working," stated Amiya, who needed to wait lengthy earlier than being declared winner.
"One athlete said that he couldn't hear the gun."
Srabani Nanda, who landed in India from her coaching base in Jamaica simply three days in the past, made the journey memorable by producing a season-best 11.57s for the ladies's 100m gold in a season-best time.
In the meantime nationwide javelin throw file holder Annu Rani experimented with a couple of issues as she picked a simple gold in with a last-round effort of 59.24m in her season-opener.
"My coach (German Werner Daniels) had changed a lot of things, my technique and everything… and this is my season-opener too, so I took this as a sort of training competition," stated Ammu whose private finest is 63.82m. "We are focusing on the World Championships (in Budapest, August)."
Tajinderpal Singh Toor, the nationwide shot put file holder, picked a simple gold with 20.42m. All his 4 authorized throws have been over 20m.
The outcomes:
Males: 100m: Amiya Kumar Mallick (Odi) 10.31s, 2. Ok. Elakkiyadasan (TN) 10.37, 3. Dondapati Jayaram (Odi) 10.40; 400m: 1. Rajesh Ramesh (TN) 45.75s, 2. Muhammed Ajmal (Ker) 45.85, 3. Muhammed Anas (46.19); 1,500m: 1. Jinson Johnson (Ker) 3:44.43s, 2. Abhishek Singh Thakur (MP) 3:45.32, 3. Rahul (Del) 3:45.72; Excessive soar: 1. Sarvesh Anil (Mah) 2.22m, 2. Jesse Sandesh (Kar) 2.18, 3. Swadhin Kumar Majhi (Odi) 2.11; Lengthy soar: 1. P. David (TN) 7.75m, 2. Muhammed Anees (Ker) 7.73), 3. R. Samuel (TN) 7.59; Shot put: 1. Tajinderpal Singh Toor (Pun) 20.42m, 2. Sahib Singh (Del) 19.23, 3. Karanveer Singh (Pun) 19.05.
Girls: 100m: 1. Srabani Nanda (Odi) 11.57s, 2. Archana Suseendran (TN) 11.66, 3. A.T. Daneswari (Kar) 11.69; 400m: 1. Priya H. Mohan (Kar) 53.40s, 2. Sonia Baishya (WB) 53.42, 3. Florence Barla (Jha) 53.76; 1,500m: 1. Ankita (Utkd) 4:16.99s, 2. Chanda (Del) 4:17.55, 3. Pooja (Har) 4:20.03; Triple soar: 1. Poorva H. Sawant (Mah) 13.27m, 2. Mallala Anusha (AP) 13.11, 3. Karthika Gothandapani (AP) 13.11; Javelin: 1. Annu Rani (UP) 59.24m, 2. Uma Choudhary (Raj) 51.15, 3. Shilpa Rani (Har) 50.87; Shot put: 1. Abha Khatua (Mah) 16.57m, 2. Manpreet Kaur (Har) 16.57), 3. Paramjot Kaur (Pun) 15.79.