The colors of the soil come alive in artist Aarti Vir's set up at Goethe Zentrum in Hyderabad. Twenty two pairs of ft made of colored clay sit frivolously on semicircular mud . Taking inspiration from the world round her, Aarti has curated and created the present, My Coronary heart Attire in Black and Dances – Mary Oliver, a group of summary watercolour work and handmade ceramics, to commemorate the World Earth Day on April 22.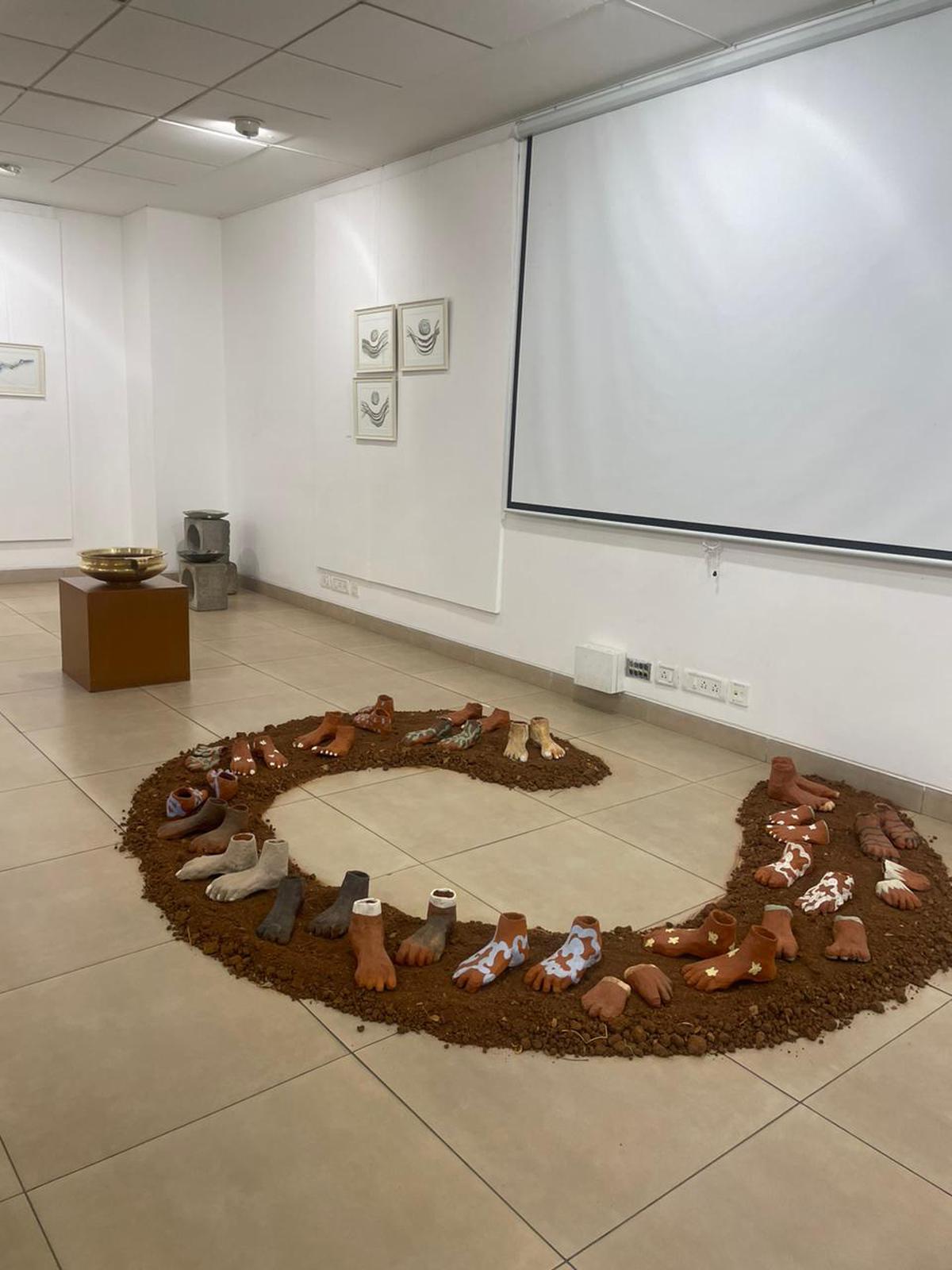 In February, the ceramic artist was invited by Goethe Zentrum to showcase a few of her works to mark Earth Day. "Since I work with clay, it was appropriate but in this short period, I couldn't work more in ceramics."
She did, nonetheless, handle to place up a couple of summary watercolour work created through the pandemic together with a few her unseen ceramic works . "Earth Day is a celebration of the Earth but in some ways, it is also a mourning for things that we have lost; There are so many species that have gone extinct, so many forests being completely decimated. We are losing things which we may never get back," says Aarti, including that the title 'My Heart Dresses in Black and Dances' is a line from Mary Oliver's poetry that suited the present and evoked many feelings. "Mary Oliver addresses a lot of these things in beautiful ways."
Aarti cites an instance of how the pandemic was horrible for many individuals throughout continents however a blessing in disguise for some households. "Earlier, my husband used to travel a lot and after many years, due to the pandemic, he was spending so much time at home. It was nice for all of us to spend so much time together as a family. "
Aarti had studied painting but once she began working with ceramics, painting took a backseat. With no access to the studio after she gave up that space in 2019, she rediscovered paints during the pandemic.
The coloured clay ceramic installation, an exploration journey was during a transition. When she had to give up her studio of 20 years in 2019, she sketched her own feet and wondered how the ground would change. "It was also born from an idea of the fact that we are all different but stand on the same Earth. We do share the ground but the inequality is there for everyone to see."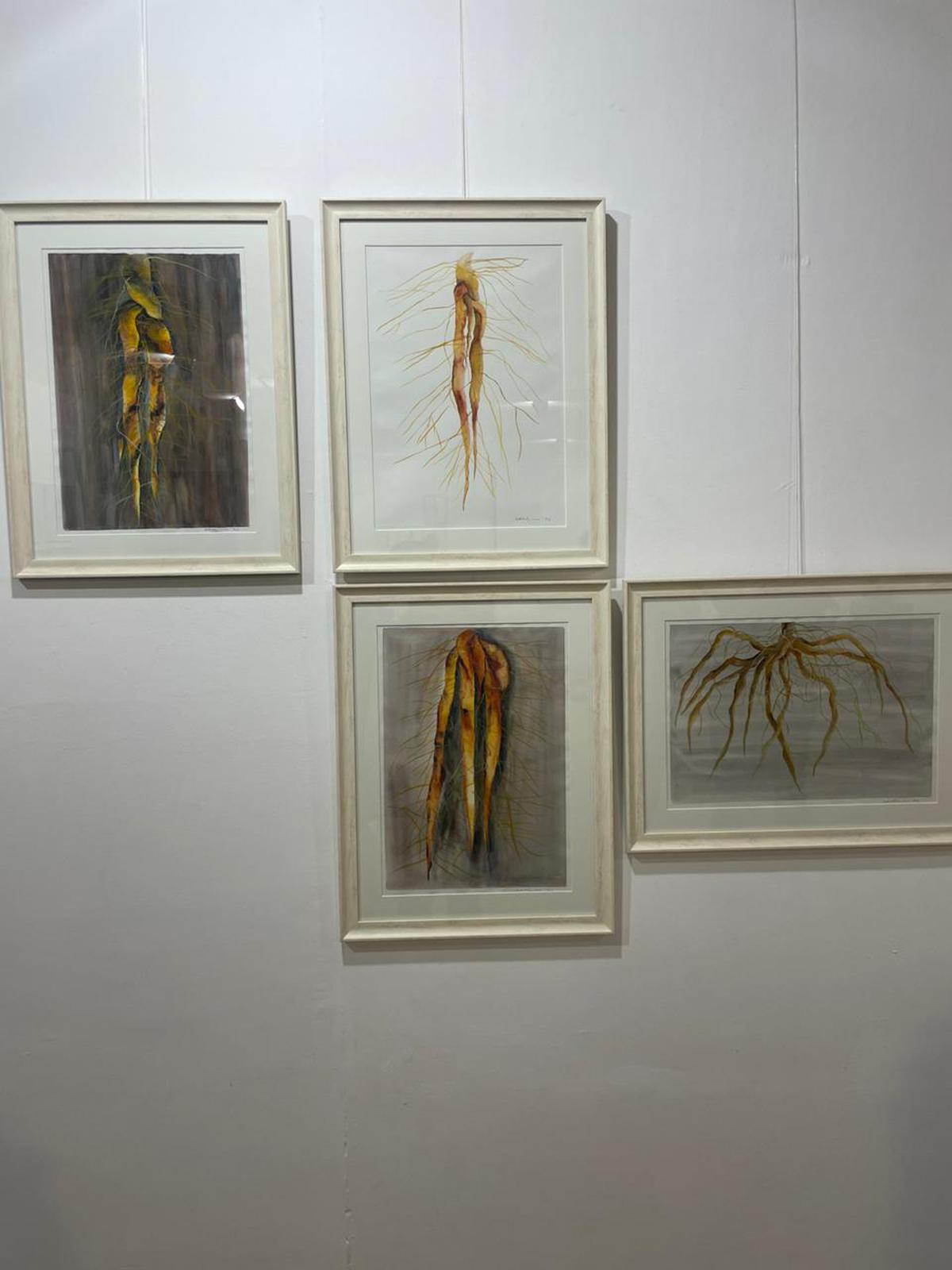 The 22 pairs have been hand constructed, painted with colored slips (liquid clay with added colourants) after which fired. The tiles set up has been created from sketches. Standing on the moist clay, the artist made a foot impression. "Whatever you do leaves an impression."
Aarti enjoys completely different views to her works. "Each person brings their own perspective and takes away something else. There are times when I might not see something which the viewer sees. It is nice when people's responses are different from mine."
Aarti Vir's present My Coronary heart Attire in Black and Dances (Mary Oliver) is on at Goethe Zentrum in Banjara Hills until April 22