MUMBAI: The Pakistan Cricket Board is exploring the choice of organising a Tri-Sequence in case it has to tug out of the Asia Cup, PCB chairman Najam Sethi instructed TOI in an unique interview on Friday.
Desirous to host not less than 4 matches of the Asia Cup, Pakistan has threatened to boycott the Asia Cup in September if it is totally held in Sri Lanka, as is being speculated.
Requested if he was hopeful of resolving the impasse, Sethi, chatting with this paper from London, mentioned: "We rest on hope. But the thing is, we've to be prepared that if the hope doesn't materialise, what do we do? So, I must tell you that I've asked my team to make alternative arrangements to hold a three-nation tournament during the same time, if the Asia Cup is going to be played without Pakistan. I hope it doesn't come to that. I hope we all play the Asia Cup. May the best team win!"
Sethi harassed that Pakistan was a protected nation to tour regardless of the current turmoil because of the arrest of former Prime Minister and World Cup successful captain Imran Khan.
"See, Imran's protest movement has been going on for the past 6 months now, and we don't know how long it will go on for. In these past 6 months, Australia, New Zealand and England have all played matches in Pakistan. So, this doesn't bother us. This is par for the course. In any case, the Asia Cup will be held in September. This is just a temporary blip on the horizon," he mentioned.
Even because it's being speculated that Sri Lanka is eager to host your entire Asia Cup, Sethi revealed that UAE too was pushing onerous to stage the match, however a couple of ACC members weren't satisfied of UAE as they felt that the Gulf nation can be too sizzling in September.
"The UAE is putting a lot of pressure on the Asian Cricket Council that you should play your matches in Dubai, Sharjah and Abu Dhabi, just as you've done in the past.' The IPL and 2 Asia Cups were played there. You've played T20 and ODIs in the month of September. So, what's the big deal now? If it wasn't too hot then, why is it too hot now? The thing is, one member argued that 'it will be very hot there in September.' So, I said: 'Yes, it was 'very hot' 3 times in the past. You had no issues. And now you're saying it's very hot there. Sorry, we're not buying this.' Each team has to play only 2 matches (in the Asia Cup). What's the big deal?," Sethi mentioned.
Opposite to what's been reported extensively, Sethi made it clear that Pakistan had no points in enjoying India on the Narendra Modi Stadium in Ahmedabad on October 15 within the World Cup, supplied India excursions Pakistan for the Asia Cup.
"See, no one from the BCCI has told us that Ahmedabad will be a venue for the World Cup for Pakistan. It's the media which is asking us this question repeatedly. No one has asked us whether we would play in Ahmedabad or not. The thing is, let's first decide whether we would come to play (in the World Cup) in India or not? We can decide later where we will play. However, I must tell you that if this issue is resolved, and India comes to Pakistan and we go there, and you tell us that you're ready to play anywhere in Pakistan, then we will also agree to play anywhere in India. We'll provide security to your team, and vice-versa. It's quid pro quo, it's a reciprocal arrangement. If you've no issues coming to Pakistan, we have no issues coming to India. If you've no issues playing in Lahore, Pindi or Karachi, we've no issues playing in Ahmedabad, Kolkata, Chennai or Dharamshala."
Sethi mentioned that he tried to persuade BCCI secretary Jay Shah to get previous the roadblocks collectively as he sees Shah, presently the ACC chairman, as a future ICC chairman.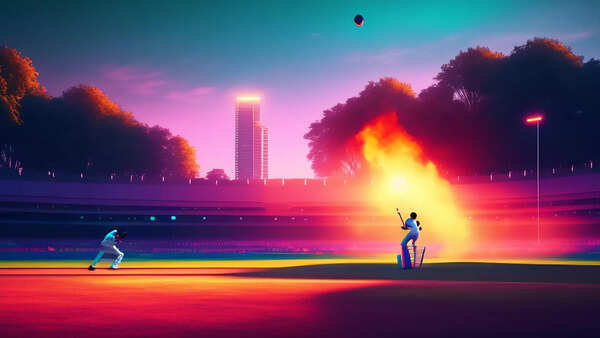 "I'm upset that all this is happening. When I took over as the PCB chairman in December last year, I read a tweet by Jay Shah announcing the schedule for the Asia Cup. We are the hosts, but we weren't even consulted about what dates suit us, not just you. When we asked him, 'did you call for an (ACC) meeting and discuss it with us,' there was no answer. He did everything on his own. We're now the ODI NO 1 team in the world. How do you think we will feel? So, I've been telling Jay, 'let's work together. I've been in PCB for a long time, you're now the chairman of the Asian Cricket Council. One day, you'll be the chairman of the ICC. The chairman's job is to get the herd together, to bring everybody together, not to create divisions. So please, rise above the stature, and get ready to be the chairman of the ICC. But that condition required you to build bridges with neighbours, and resolve these issues between India and Pakistan,'"he defined.
Sethi clarified that the PCB has not sought any written assure from the BCCI that Pakistan would come to India for the ODI World Cup in October-November this 12 months provided that India would in flip tour Pakistan for the 2025 Champions Trophy. "There's been no talk like this. I was myself shocked when I saw that report. I was like: 'where did this come from.' The ICC has not discussed the World Cup with us, formally or informally. Right now, the whole discussion is around the Asia Cup, not the ICC World Cup," Sethi asserted.
Regardless of all that has transpired prior to now few months, Sethi had reward for BCCI secretary Jay Shah, with whom he has interacted in conferences of the ICC and the Asian Cricket Council.
"I think Jay is a good guy. I've a good relationship with him. I think because of the politics that surrounds his persona, shall we say, he's cautious. He doesn't want to take any decision that might create a controversy in India. So, that's why I made this suggestion (of playing in a hybrid model), that if you can't come to Pakistan because of various reasons, when the whole world has come to Pakistan, you still don't want to do it. Obviously, security is not an issue. In that case, let's play somewhere else, but don't stop the others from playing in Pakistan. I hope that Jay will be guided by wisdom, so that we can move on. Because, see, it really would be a terrible tragedy, if the ACC under Jay decides that 'we won't play in Pakistan. And we will play a 5-nation Asia Cup without Pakistan.' That would lead to further complications in the (2023 ODI) World Cup and the Champions Trophy (in 2025). I think let's find solutions."
Explaining why he was batting for a 'hybrid' mannequin to make sure that India and Pakistan get to host Asia Cup and the World Cup, Sethi mentioned, "The problem is India's refusal to play Pakistan in Pakistan, and bilaterally even on a neutral venue. India wants to play Pakistan in multilateral tournaments at a neutral venue. So, the issue is with India. So, instead of being angry about it, my argument is: 'Let's find a solution. I understand India's compulsions…government issues. ok. We also have the same. Some of the countries like Zimbabwe and Sri Lanka too have the same issues. If India is refusing to come to Pakistan because their government is saying that there are security issues, then its answer is that the world doesn't have an issue with security in Pakistan, then how come India has? Every country has toured here without any issues. The world's top 50-60 cricketers of the world have been playing in the Pakistan Super League for the past 5 years now."
"So, if India has a political issue, then you know that when it comes to India and Pakistan, everything is reciprocal, and there's always a sub zero game between the two countries. It's nothing new. So, my proposal was: 'let's have a hybrid model. Let India and Pakistan play in a neutral venue, but let the other countries come and play in Pakistan because we're the hosts. Our self-respect and honour should be kept in mind too. We're amongst the two top cricket-playing countries in the world right now. (Pakistan were ranked NO 1 in the ODI recently. We hit No 1 last week, and now we are No 2. India is No 3. So how can you exclude us? So how can you have an Asia Cup without us? So here's my solution: '3-4 matches should be played in Pakistan, without India. Sri Lanka, Bangladesh and Nepal can come and play their matches in Pakistan. And then we pack our bags and go off to a neutral venue, where we play the rest of the 8-9 matches, including any match against India. That would end up in at least 2 India-Pakistan matches in a neutral venue, possibly a third. That's where the money and excitement is going to come from."
"The Asia Cup broadcast deal with Star is dependent on India-Pakistan fixtures, which is why the pools have been slotted like that. I mean, our first game is against Nepal! So, I'm trying to find a solution. Once you accept this solution, then the World Cup will also have the same model. We play our matches in Bangladesh or anywhere else, while the rest of the world plays in India. The same thing can be adhered to during the ICC Champions Trophy (to be held in Pakistan) too. So, here's a solution for going forward for the next 2 years. This way, we can hold three major championships."