Tv followers nonetheless bear in mind Sushma Seth for her position within the 1984 serial Hum Log, the place she performed Imarti Devi, popularly generally known as Dadi. Her identify additionally brings again reminiscences of Sarla Durgadas Diwan, her character within the 1993 sitcom Dekh Bhai Dekh.
New Delhi-bred Sushma Seth, nonetheless, didn't begin her profession in tv or movies. Her first ardour was theatre, which she pursued from the late Nineteen Fifties, earlier than turning into one of many founders of the Delhi-based group Yatrik in 1964.
Her huge contribution to theatre was recognised once more, when she was conferred the Lifetime Achievement honour on the Mahindra Excellence in Theatre Awards (META) at a perform in Delhi's Kamani Auditorium on March 29. The award has been given since 2010, with a break throughout the lockdown. Earlier winners are Badal Sircar, Zohra Sehgal, Khaled Choudhury, Ibrahim Alkazie, Girish Karnad, Heisnam Kanhai Lal, Ratan Thiyam, Arun Kakde, Vijaya Mehta, Mahesh Elkunchwar and Barry John. The ceremony was held after the Meta competition organised from March 23 to twenty-eight by the Mahindra Group and Teamwork Arts.
Lengthy affiliation with META
"I was overjoyed. I have been associated with META since its inception — on the jury, as part of an appreciative audience," says the veteran. "META has played an important role in supporting and giving a platform to theatre groups from all over India."
Recalling the early days of Yatrik, she says, "I cherish those years . I got a chance to act in the choicest of lead roles — Rano in Ek Chadar Maili Si, Katharina in The Taming Of The Shrew, Susan in The Little Hut, and Raina in Arms And The Man. I directed Desire Under The Elms and Gandhiji's Sadhna. I did costume, sought advertising, sold tickets. All this was while teaching speech and drama at Convent of Jesus and Mary in Delhi. It was never tiring, I always felt elated."
Her different roles included Champa in Sakharam Binder and Gurdafarid, the warrior princess in Rustam Sohrab. "I was fortunate to work with the best of directors such as Joy Michael, Habib Tanveer, Sai Paranjpye and Rajindernath," she says.
The shift to movies occurred out of the blue, when Sushma Seth was provided the position of Shashi Kapoor's aunt in Shyam Benegal's 1978 movie Junoon. "It was a learning experience as I had never acted in a film. After its release, I received offers of Prem Rog, Silsila, Swami Dada and Kalyug. The TV serial Hum Log also happened at the same time and I became 'jagat ki dadi'. I was flying back and forth between Delhi and Mumbai."
The one character she recognized with most was of Sarla Dewan in Dekh Bhai Dekh. "Anand Mahendroo, the director, was a perfectionist. It was a refreshing comedy with spontaneous repartee. We enjoyed it as much as the audience."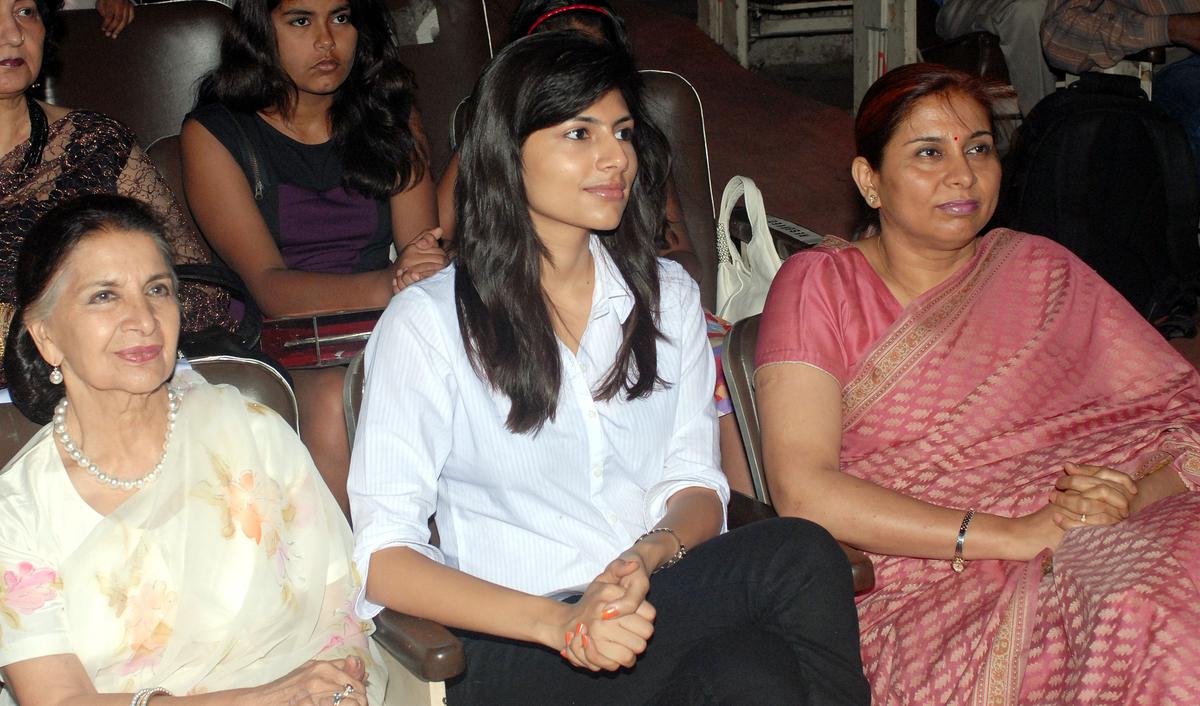 In addition to Yatrik, Sushma Seth was actively concerned in kids's theatre from the Nineteen Seventies. She based the Youngsters's Artistic Theatre when her kids Kavi, Divya and Priya have been 9, eight and 7. "It was a marvellous and exciting four weeks, with their friends and neighbourhood children participating. It ended with a 30-minute play for parents and siblings."
The response prompted her to organise annual summer time and winter drama workshops. Actors Ashish Vidyarthi, Rituraj, Loveleen Misra, Deepika Deshpande and Kamya Malhotra learnt at these classes, as did her daughter Divya Seth.
Working with kids
Within the early 2000s, Sushma was invited to an occasion on the Basti Vikas Kendra of Arpana Belief. She discovered that the proficient kids have been desirous to carry out. "So I devised workshops to help them gain confidence. We rehearsed and performed eight full-length dance dramas, involving 70 or 80 students," she says.
One in all her favorite works is the 2014 play Sitaron Ke Paas – Kalpana Chawla, devoted to the life and achievements of the late astronaut. "When I attended the Kalpana Chawla Awards for Excellence event, I decided to write and stage a play with students of Arpana Trust. She was an icon they could relate to and emulate."
The META award was finalised by a jury consisting of theatre administrators Amal Allana, Bruce Guthrie and Neelam Mansingh Chowdhry, actors Mohan Agashe, Arundhati Nag and Shernaz Patel, and India Habitat Centre director Sunit Tandon. In accordance with Jay Shah, head, cultural outreach, Mahindra & Mahindra, Sushma Seth is a veteran who "understands the complexity and nuances of theatre and has in fact lived the craft fully through her vast body of work." This aptly sums up her contribution to Indian theatre.